custom labeled wines website
Tasked with redesigning the existing Custom Labeled Wines website, one of the main goals was to keep the aesthetic professional but add an element of fun to appeal to our corporate customer  base.
​​​​​​​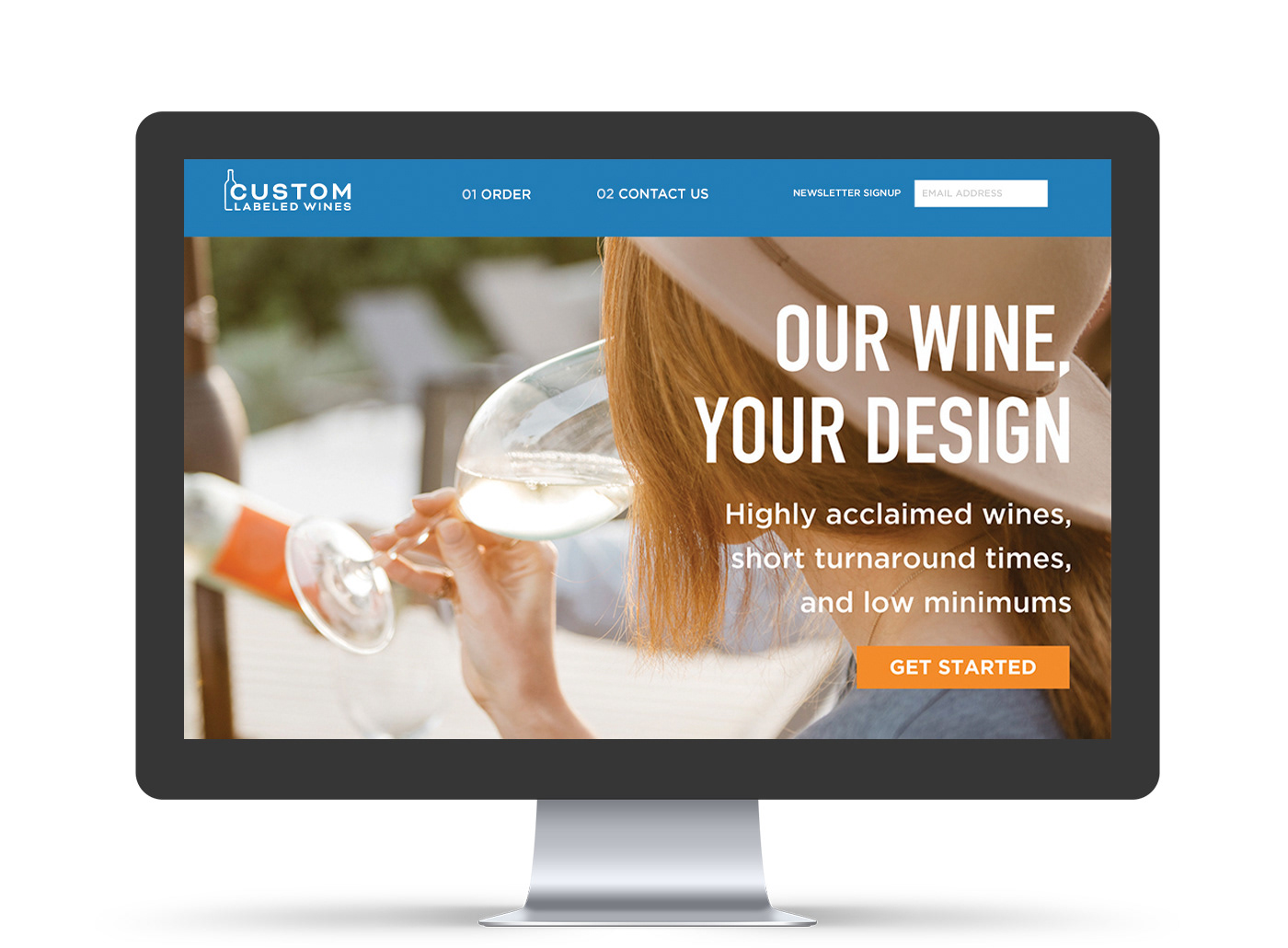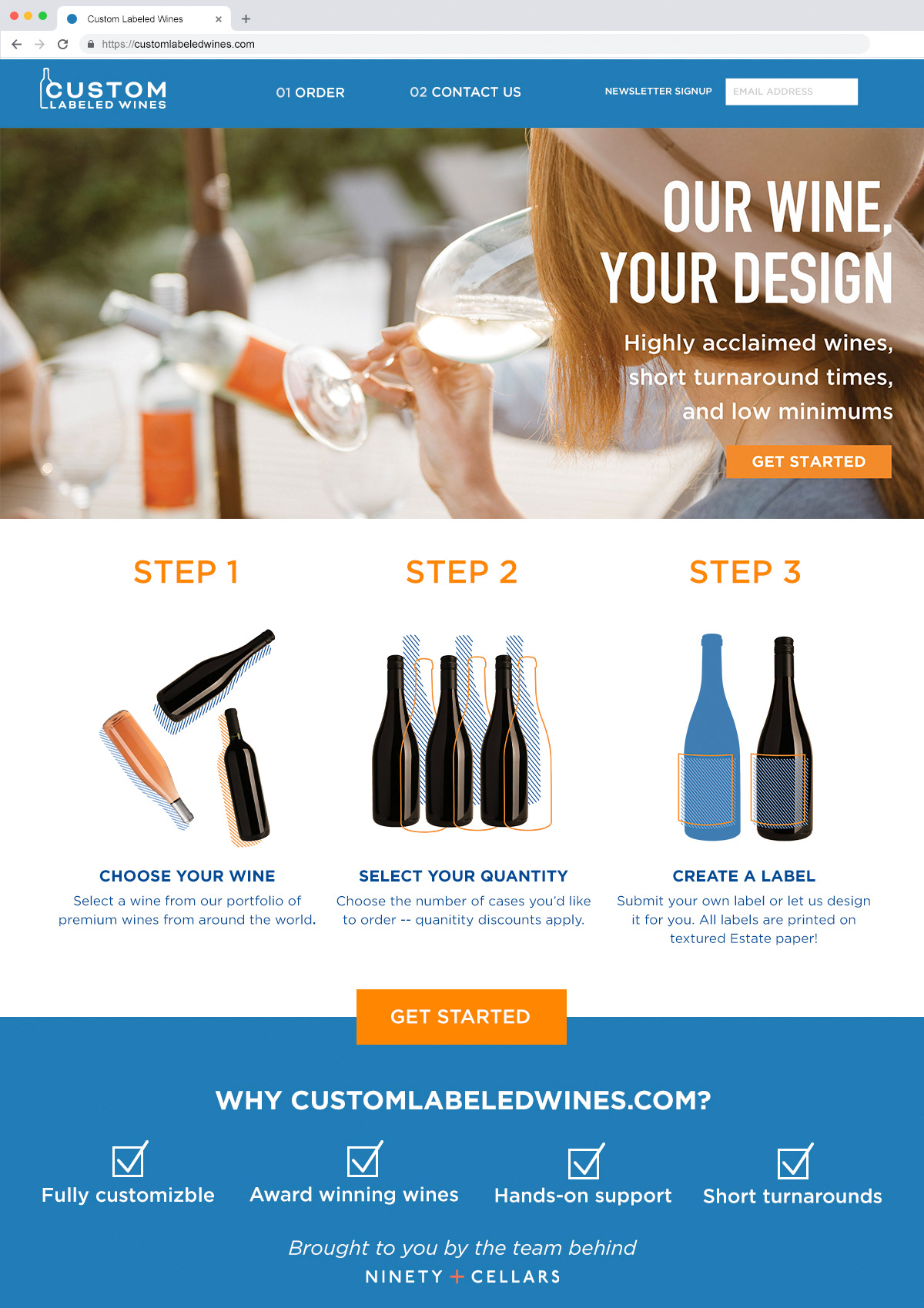 Custom illustrations and iconography are reminiscent of the printing process while the color scheme is buttoned-up yet approachable.
An opportunity for customers to read reviews and see example products.